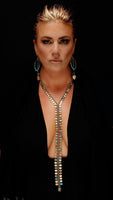 Meet Kerri Lavery Sterin
Thank you so much for visiting my website! Moving to an online business is an enormous change for me, in fact it took a global pandemic for me to do it! My focus has been on art shows for may years & that will reflect on my website for a while. There will be many different styles but limited amounts of many of them. Some will be retiring when they run out, others will stay & many new designs will be added in later. So, check back often as these collections come together!
House of Kerri designs are inspired by the natural wonders of our beautiful earth & the vibrant cultures that fill it. It has become an ever evolving, wildly bohemian collection with a whimsical vintage flair. Oxidized metals, bead, & stonework give depth, vibrant color and texture to my work. Each piece has its own unique personality just like the people who collect them.
LAYER UP
Mix it up and express yourself through your own unique style
ARTISAN HAND-CRAFTED JEWELRY
May it make you feel beautiful, mysterious, wild and free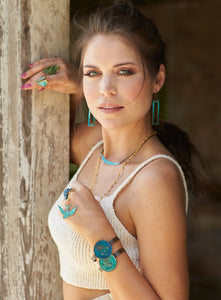 BE ONE OF A KIND
One of a kind jewelry made to stand out
One of a kind pieces, not one piece is the same. I love how unique all the pieces are and you can wear alone or layer it up. I mean the more the better right.. Kerri is so fun and loves what she does and it shows. There is something for everyone.

JANA L. MOTE
First off, Kerri is an amazing person and I get such joy just being around her. I was lucky enough to meet her a couple years ago and I was fortunate to get to collaborate with her. And now I will be a long time buyer. Kerri's jewelry is all one of a kind and that's definitely what I'm into! There's so many options and ways to wear her beautiful creations. I am always in awe of what she will come up with next!

@STITCHESBYSCHNITZIUS
Can't believe how fast these beauties arrived and they are AMAZING in person!

HOLLIE M. SMITH